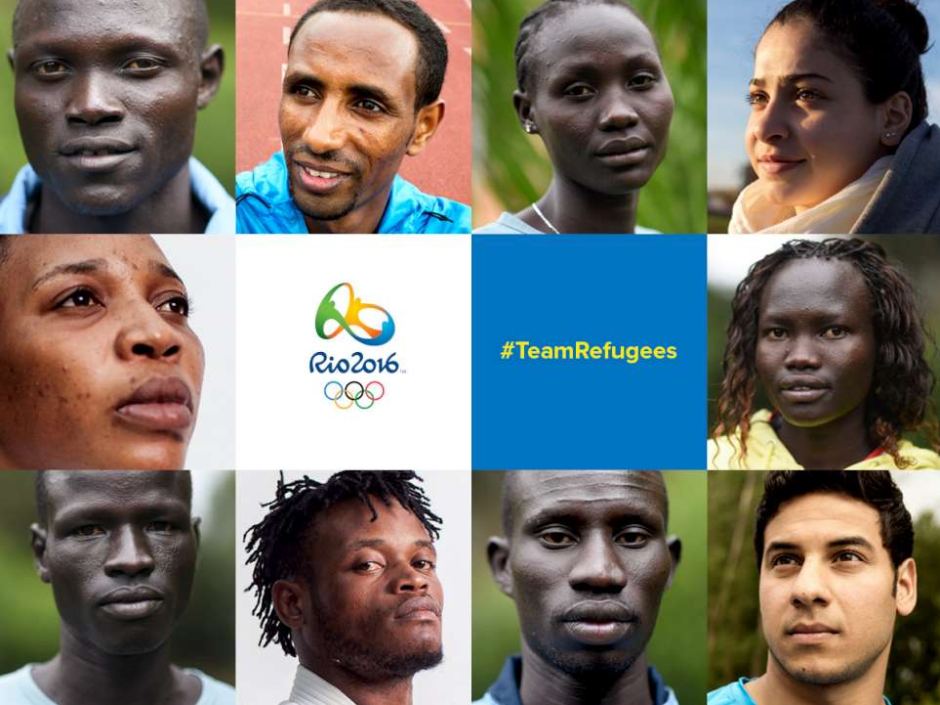 For the first time in Olympic history, 10 athletes from four different countries are competing under the Olympic flag as the Refugee Olympic Team in Rio de Janeiro in 2016. These athletes represent more than their war-torn countries. They represent 60 million refugees worldwide, the highest number since World War II, who have been forced to flee from their homes to find safety in another country, culture and environment. The flag symbolizes the spirit of the Olympics: for athletes to compete in an atmosphere of peace, cooperation and harmony. That concept could not be more meaningful to these 10 men and women. Some have lived in refugee camps; others braved hardship and danger to immigrate to new countries. Each has a unique story to tell, bound by the thread of fleeing war, violence and oppression. Each shows what hope, endurance and pure grit can achieve.
Rami Anis, a swimmer from Syria, now lives in Belgium. He fled from Syria to Turkey, then went in a makeshift boat to Greece. He was granted asylum by Belgium and trained there as an Olympic hopeful. He wants the world to know that in spite of the difficulties they face, refugees can live normal lives in their adopted countries.
Yiech Biel, a runner from South Sudan, has lived in the Kakuma refugee camp in Kenya for more than 10 years. He was chosen by the Tegla Loroupe Foundation to train for the 2016 Games along with James Nyang Chiengjiek, Anjaline Nadai Lohalith, Rose Nathike Lokonyen and Paulo Amotun Lokoro. All fled from South Sudan and live in the Kakuma camp.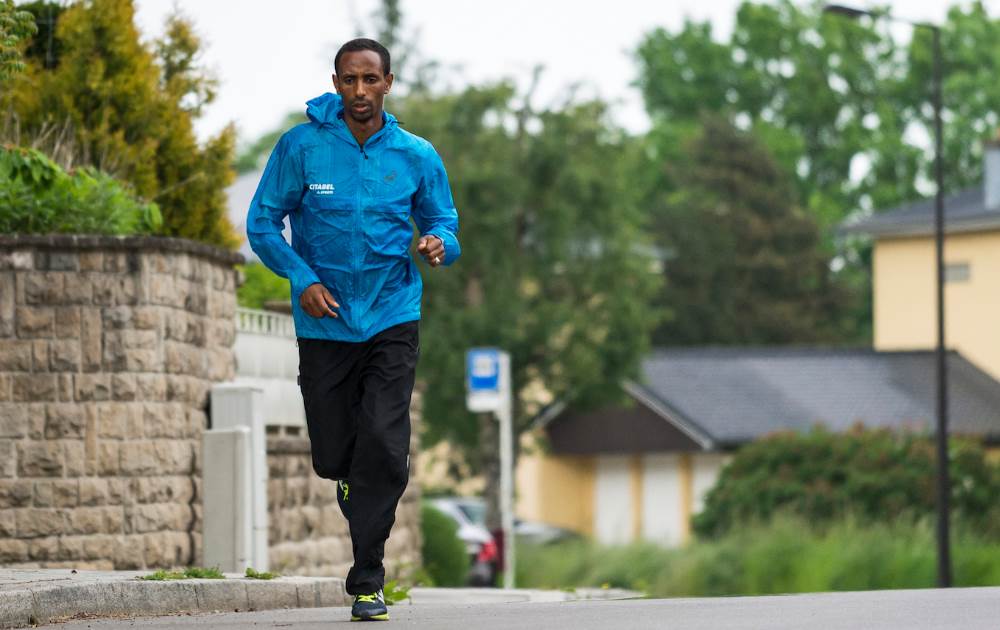 Yonas Kinde, from Ethiopia, now lives in Luxembourg. A well-qualified runner, he has been unable to compete in international competitions because he is not a citizen of any country. His selection for the Refugee Olympic Team gave him great motivation and energy to train harder to represent the team and the plight of refugees throughout the world.
Yusra Mardini, a competitive swimmer from Syria, fled to Lebanon with her sister after their house was destroyed during the civil war. From there, they went to Turkey, then were smuggled by boat to Greece with 18 others. During the voyage, the engine failed and the boat began to take on water. Yusra, her sister and two others who knew how to swim pushed the boat for three hours until they reached safety. She wants the world to know that her story is just one of hundreds. She competes to show that refugees are not nameless statistics but people with talents and dreams.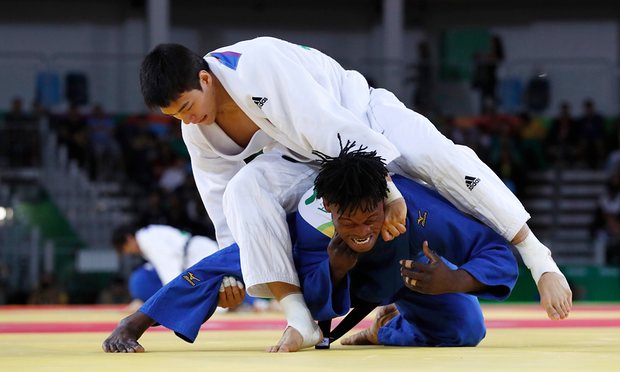 Popole Misenga and Yolande Bukasa Mabika, judokas from Democratic Republic of the Congo, were granted asylum in Brazil in 2013 when competing there during the World Judo Championship. Both now live and train in Rio de Janeiro.
Tegla Chepkite Loroupe, from Kenya and a United Nations Ambassador for Sport, competed in the Olympics as a long-distance runner three times and holds several world records. She started the Refugee Athletic Support Program, part of the Tegla Loroupe Peace Foundation, to find Olympic-quality athletes who are refugees and unable to compete for their countries. Five of the 10 athletes competing in the 2016 Rio Olympics were selected through this program.
Although no medals have been won, these athletes have won the hearts of the world. They represent the hopes and talents of refugees throughout the world. As they compete against the world's best athletes, they receive standing ovations and enthusiastic applause, second only to the host country of Brazil.
Related: "Broadcasts in Native Languages of Olympic Athletes Increase Home Viewership"

Share