In April 2016, Telemundo's VP of sports announced that the station would be providing more extensive coverage of the 2016 Olympic Games than ever before, and they are doing just that. One of the most inspiring innovations for this year was the network's personal stories of Team USA Hispanic athletes who came from different countries. Here are a few examples.
Danell Leyva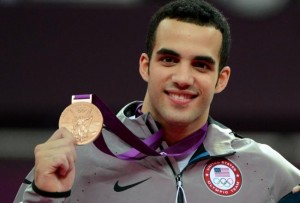 Danell was born in Matanzas, Cuba and came from a family of gymnasts. When he was a child, his biggest goal was to become an Olympic champion. At age 17, he was the US Senior Gymnastic Team's youngest member. During the 2011 World Artistic Gymnastic Championship, he won the bronze medal. He also won that year's gold medal from the Mexican Gymnastics Open. His first Olympic Games participation was in 2012 in London, and he won the all-around individual bronze medal. He is especially known for his skills on the horizontal and parallel bars. In an interview, he recalled learning an important lesson between the 2012 and 2016 Olympics. He always felt like he had to prove himself to people in the past. However, he had an important realization that is true for all ages and types of champions. "I don't have to prove to anybody something that I already am," Danell said.
Diana Taurasi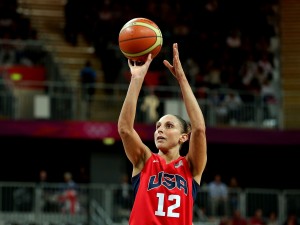 Diana's childhood was divided between Argentina and California. As a young girl, she developed a passion for basketball. She participated in every pickup game in the neighborhood, and her mother always scolded her for incessantly dribbling her basketball indoors. In high school, Diana practiced with the boys' team. Her strong determination and natural talent made her a coveted target for college basketball scouts. She played in college and then went on to play for the WNBA with the Phoenix Mercury in 2004. During the same year, she went to the Athens Olympic Games and took home a gold medal. She was also named MVP in the 2014 WNBA finals. Diana encourages female athletes to reach for their dreams, never give up and always work their hardest.
Leo Manzano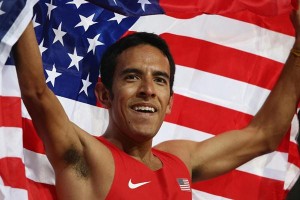 Leo was born in Dolores Hidalgo, Guanajuato. When he was a small child, his family moved to Texas. According to Leo, his size and cultural differences made him feel ostracized from his peers. He used negative feelings that would discourage most people as a source of strength to reach for his dreams. He developed an interest in track and field as a child. His teen years were spent practicing track and working hard to help his family. After a successful college track career, Leo participated in the 2008 Olympics in Beijing. In 2012, he participated in the Olympics in London and earned a silver medal. The picture of him sporting the medal, the Mexican flag and the American flag became a powerful image of inspiration. In addition to overcoming personal struggles and representing two great countries, he was the first American athlete to bring home an Olympic medal for the men's 1,500-meter run since 1968.
---
Although these Hispanic athletes hail from different backgrounds, their stories reflect common dreams and aspirations that are the same for all Hispanics regardless of borders or cultural differences. As the 2016 games continue, expect to see more inspiring stories and quotes from Hispanic athletes on Telemundo. The network is available in over 100 countries, and some current Olympic Games news recaps are posted on their website.

Share